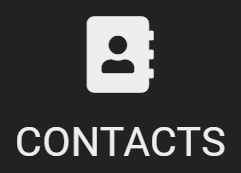 Contacts are an easy way to document and find a list of important people by area. The information can be populated through direct entry on the contacts page or by selecting "Available as Contact" in the user profile of an individual user. The contacts seen in the system will be filtered by the operator permissions of the person logged in.
MENU | SETUP | CONTACTS
To view contacts, select the menu icon and choose contacts in the Setup section.
To edit a contact, select the pencil icon to the right of each contact.
To delete a contact, select the button in the bottom left corner while editing the contact.
To add a contact, select the button in the top right corner of the page and enter the information.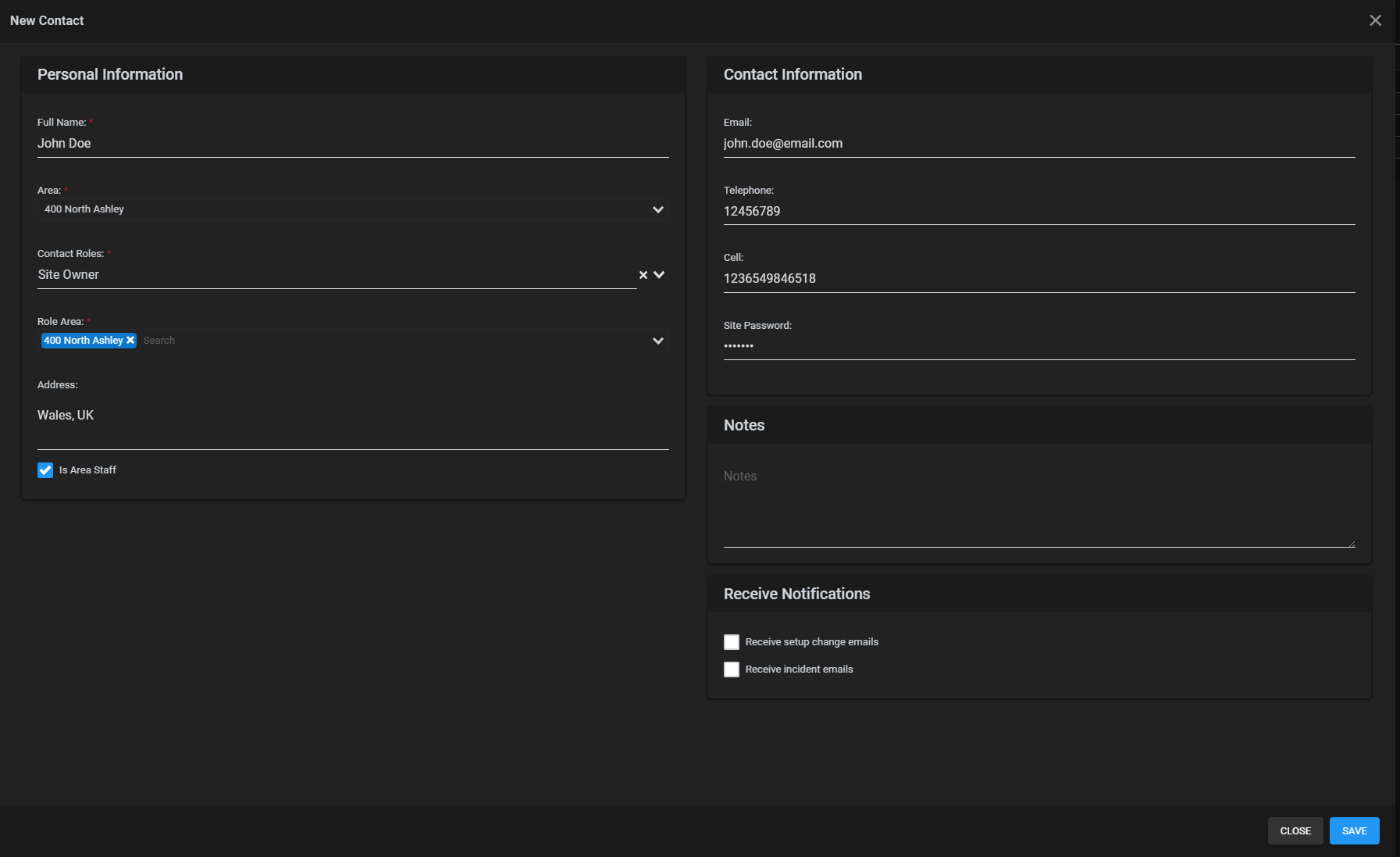 When adding a contact only the name and area they belong to are madatory. Contacts can be assigned roles and an area their role corresponds to.
Contact Roles
Contact roles are similar to tags that are applied to contacts as well as assigning the contact a role area. A contact can only have 1 role but can be responsible for multiple areas.

To create a role click "Roles" at the top right of the list. Then click "add contact role" and give the role a name.