Prerequisites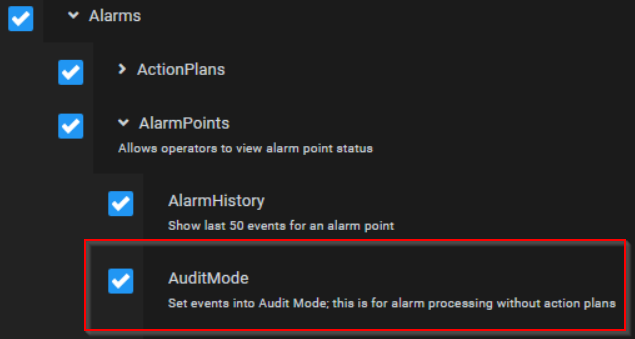 In order to use Audit mode, you require the AuditMode feature to be enabled in the Features list. This is controlled by your SureView System Administrator as may be dependent on your individual license.
Usage
Audit mode is similar to placing an alarm point on test, it differs in that it allows you to place the whole area on test rather then just the individual alarm point.
To be able to place the area on test you are first required to be in an event for the corrisponding site. Once you are in the event, within the action buttons at the top right, you will see an icon, that when hovered over states "Put this site on test (Audit Mode)"

Clicking this will pop up a box that allows you to specify how long the site is on test for and the reason. As with putting an alarm point on test, you can specify the number of hours and minutes, or until a date/time.