Prerequisites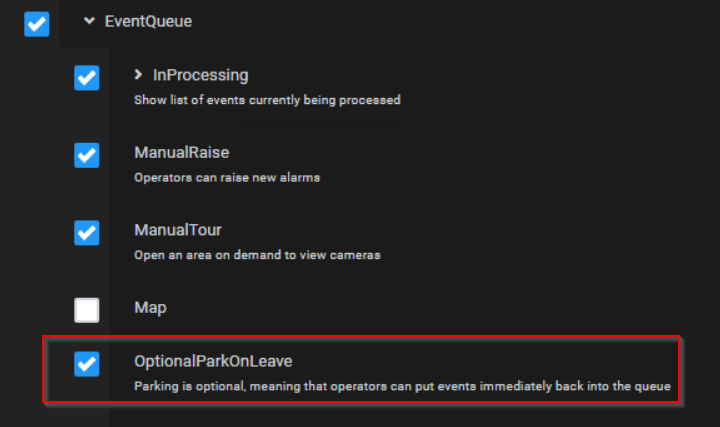 In order to use optional park on leave you must have the feature enabled in the feature list. This is configured by your System Administrator and may be dependent on your licence
Usage
Optional Park on Leave allows an operator leaving an event to place it back into the queue for another operator to handle rather than parking the event for a set peiod of time.
When in an event, click leave will present you with a notes box. Entering a note and selecting OK will place the event back in the queue.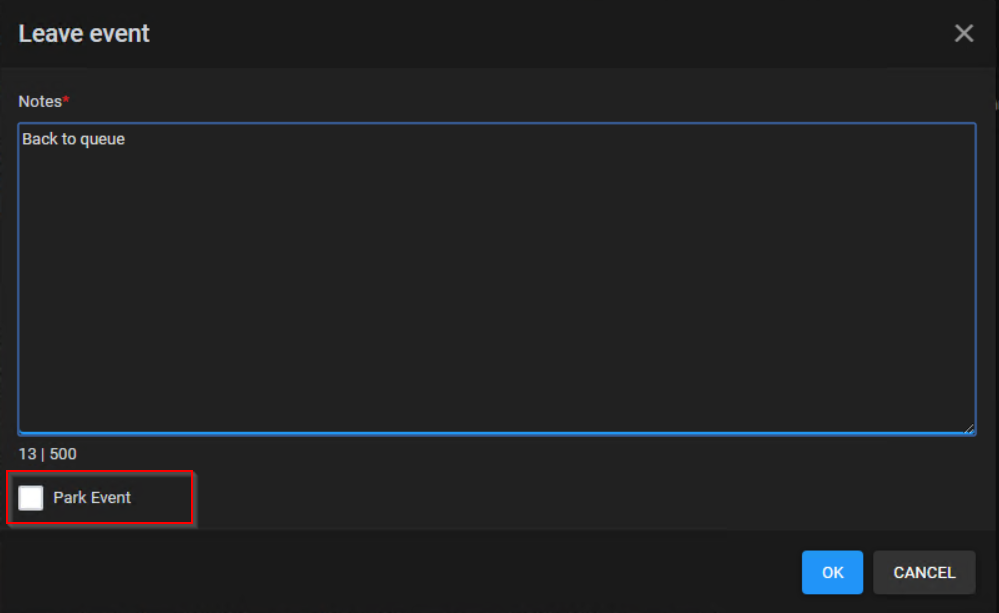 Ticking the highlighed "Park Event" box will allow you to enter the length of time you want to park the event for.