Overview
The Views Camera Plugin allows you to add camera tiles to your view. These can be used to show live video from any camera that you have access to within SureView.
Prerequisites
In order to use the camera plugin, you must:
Have "Views" enabled within your license.
Have the "Views" feature enabled within your Feature Setup.
Have the "View" and/or "Interact" permissions for Views > Camera Plugin.
Installation
You must install the latest released version of the "Views Camera Plugin" from within the setup application.

Usage
Selecting the camera plugin will allow you to specify a cell that you wish to view a camera in. It can be resized using the arrow on the bottom right or removed by clicking the cross.

When using the camera plug in live you can expand the left side by clicking the double chevrons. This will give you a list of areas to select cameras from. It can be pinned open using the pin icon on the top. Selecting a camera from the list will show camera Icons on the windows with which to can placed the camera.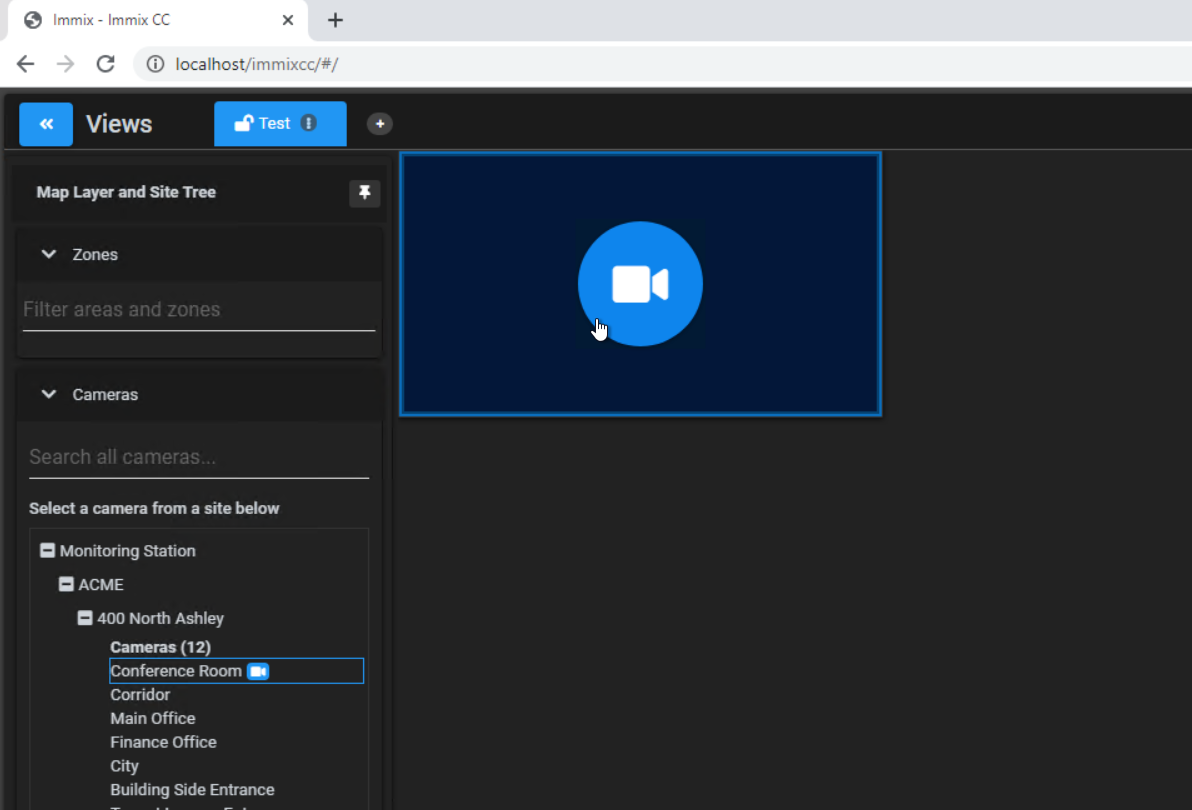 When not editing the cameras view you can swap cameras between tiles by hovering over a camera and selecting the "Swap camera" button, make the camera fullscreen with the fullscreen icon or close the camera with the cross.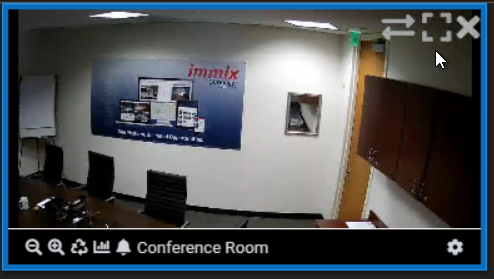 As with the media matrix you can raise an alarm from the camera by selecting the "Bell" icon on the bottom bar.