Overview
The Views Insight Plugin allows you to add a tile that contains an insight report to your view. This will allow you to create reporting dashboards that update at regular intervals.
Prerequisites
In order to use the insight plugin, you must:
Have "Views" enabled within your license.
Have the "Views" feature enabled within your Feature Setup.
Have "Insight" enabled within your license.
Have the "Insight" feature enabled and configured within your Feature Setup.
Have the "View" and/or "Interact" permissions for Views > Insight Plugin.
Installation
You must install the latest released version of the "Views Insight Plugin" from within the setup application.

Usage
The insight plugin can take any report url from Insights and display it within a tile. Multiple tiles can be added to a view to create a reporting dashboard.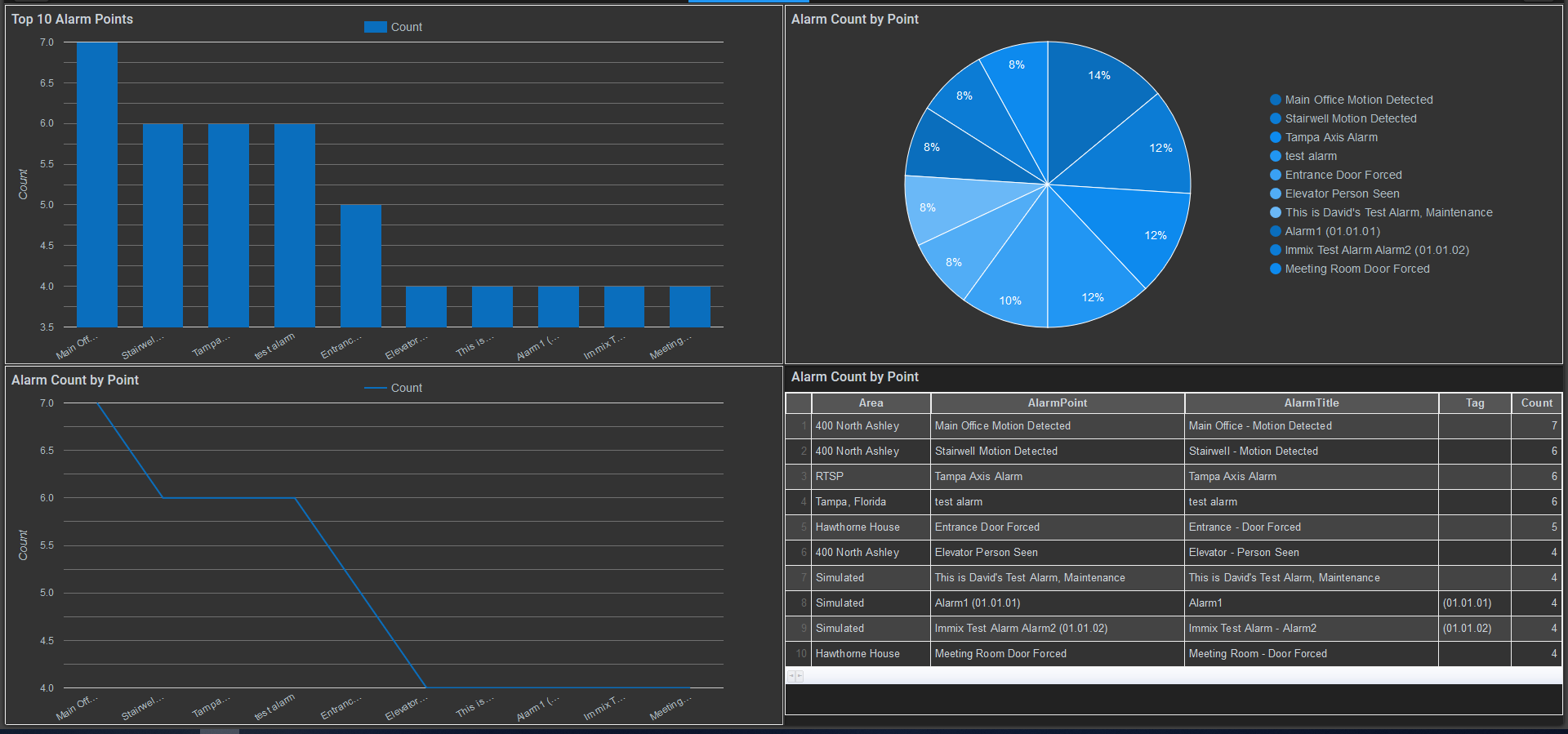 To setup an Insight tile, open a report in Insight, and take the sharing link provided.

Place the Insight tile onto your view and click the pencil icon. Select your graph type and paste the report link into the text box provided.

You can enable drilldown and provide a custom title if required. The refresh interval will determine how often the report will refresh its data.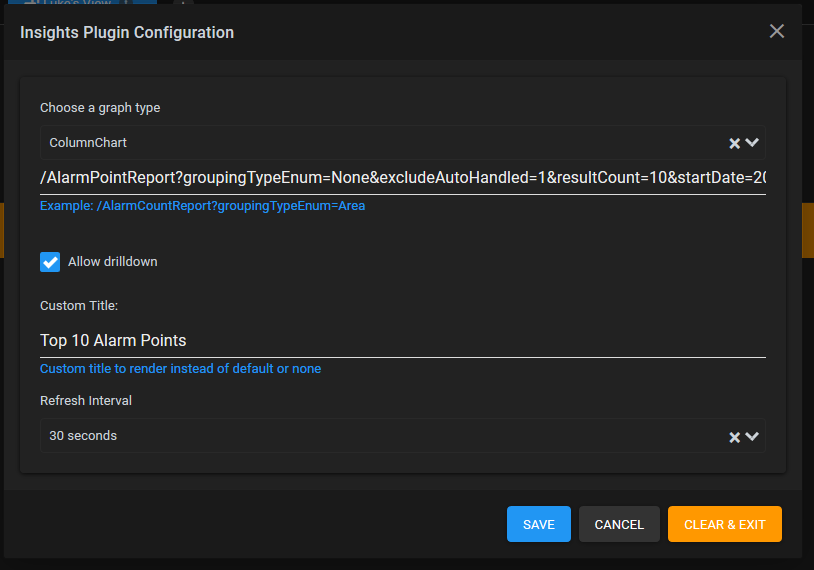 Once configured, click the Save button and your report should now be visible.