Information
Manufacturer: FreightWatch
Product: FreightWatch
Type: Alarm Receiver
Supported Features
Components and Communication
| Component | Location | Outgoing communication | Incoming communication |
| --- | --- | --- | --- |
| FreightWatch Alarm Receiver | Sureview Device Server | N/A | 25 SMTP |
External Configuration
The FreightWatch system is only able to send email alarms to one location, the Sureview receiver service is able to decode from the email which specific device the alarm is from. As such, the SureView system should be configured with a ROOT site. This is the site and device the FreightWatch system will send its alarms to. Configure the FreightWatch system to send its email alarms to the IP of the Sureview Device tier and to the S# associated with the ROOT site within Sureview. You can find the S# once you have created the device within SureView.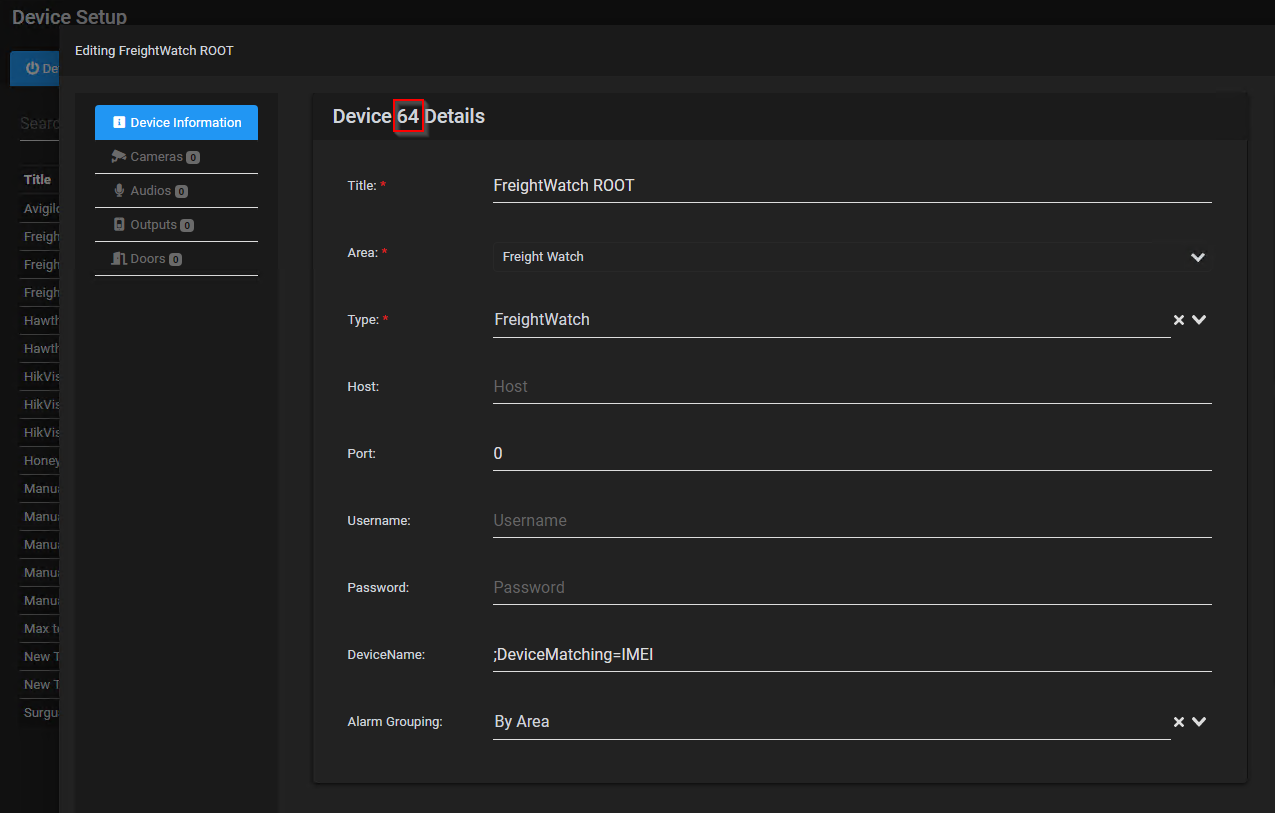 Sureview Configuration
Configure a Root site with the below information.
| | |
| --- | --- |
| Host | IP Address of the FreightWatch System |
| Port | N/A |
| User | N/A |
| Password | N/A |
| <EXTRA VALUE FIELD NAME> | If using Name matching leave blank. If using IMEI number for matching ";DeviceMatching=IMEI" |
Configure Individual devices with the below information.
Host
N/A
Port
N/A
User
N/A
Password
N/A
<EXTRA VALUE FIELD NAME>

Site name or device IMEI in brackets or both. e.g

SPT 002

(A1000010C924E9)

SPT 002(A1000010C924E9)