Required Ports
Note: These are default ports only (they can be configured and therefore may be different to what's listed below)
| | | | |
| --- | --- | --- | --- |
| From | To | Port | Use |
| Firecom | SureView | 9001 TCP | For receiving alerts over HTTPS |
| Firecom | SureView | 9002 TCP | For receiving alerts over HTTP |
Prerequisites
SureView HTTP Alarm Receiver must be installed and correctly configured
Alarm Setup
The configuration of the Firecom to alert into Immix must be carried out by the Firecom team, please contact your Firecom account manager or support representative. The integration has a building -> Firecom device mapping. This means that for each building should be configured to alert to a single "S-number" as per the following diagram: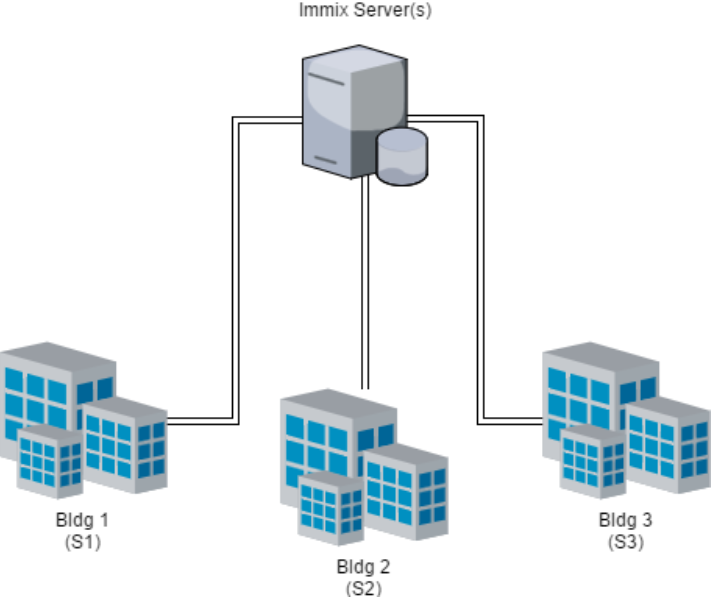 For each Firecom device in Immix, you can configure the system to respond to different events based on the location or type of the event using the Response
Extra Value. The Node-Slot-Address of the incoming alarm is primary field used to match the Response Extra Value. If no match is found the floor identifier of the incoming alarm is used. If neither of these fields matches a Response Extra Value the incoming alarm will be unmatched but will still appear in Immix as a system alarm.
In the example configuration shown below the response will match any Firecom alarm from the Third Floor in the building.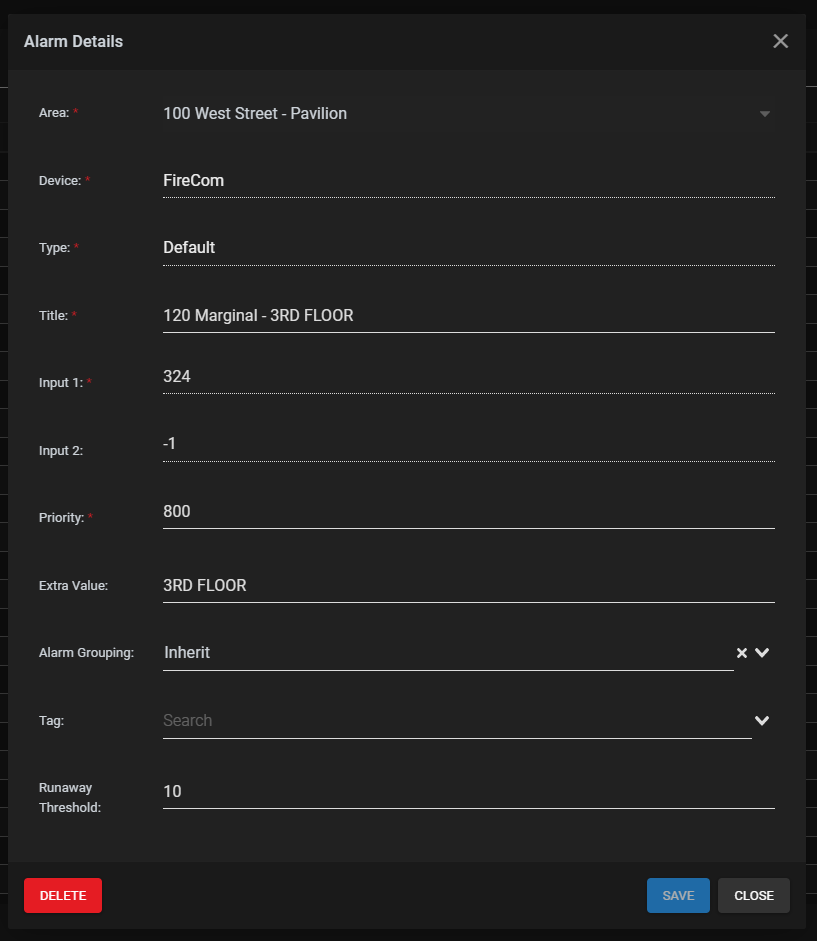 This will match to node LSN:000-3-011