The Activity Log interface is designed to replace the command center runbook. It allows your staff to track all the comings and goings, all the events of the day in a simple log book that can be shared across the organisation as required.
The primary interface for this is the Activity Log Management Screen (accessed via the Menu link in the top right corner of the screen)
Operators who are using the Sureview Alarm Queue can also save Activity Logs quickly and easily without having to navigate to another screen. They can make quick logs/notes about anything that's going on in the SOC or anywhere else that's being monitored.
Click the Activity Log

button in the top right corner of the screen. This will open the Activity Log entry window.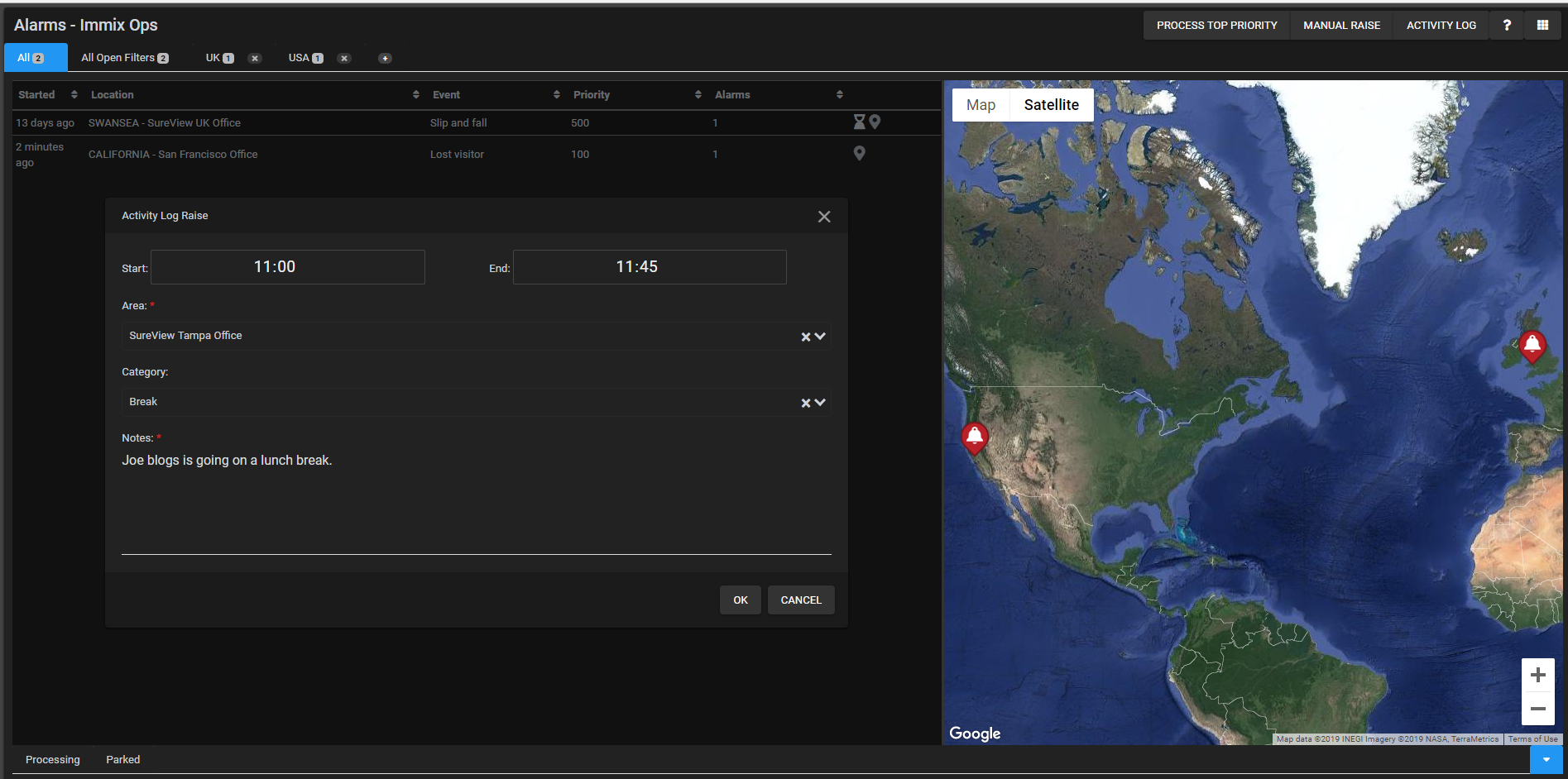 Here you can choose the
Start Time
End Time
Note: If an End Time is selected that is before the Start Time it's assumed the End Time is for the next day.
Area / Location (Required)
Category
Then enter the Notes for the Activity Log. Once you've finished just press OK. The Log will be saved and you'll be returned to the Alarm Queue.
To enable Activity log, you must have the feature enabled in the Feature Selection. You must have also created a User Role and User group and have assigned the group to the users. See Permission Setup