Alarm tags are used to catagorise alarms and group them in ways other than area or priority. It can be used to seprate alarm from the same area into different events. For example, an invalid card scan at the front entrance will require a different set of proceedures to a door forced at the rear of a building. The tag separation will allow different operators to handle these as required vs no alarm tagging where both alarm would be part of the same event provided you have the system setting "Alarms grouped by tag" enabled.
Setup
Alarm tags are configured by going to System Settings >> Alarm Tags then choose the level you want the tag to be created.

In the example above you can see a few way you could separate alarms out using tags, i.e floors, areas of a building and specific high value areas.
To create a new alarm tag, click "add an alarm Tag", give your tag a title and decide whether alarms raised under this tag should be an incident, Always raised or whether it should be raised to a specific routing group.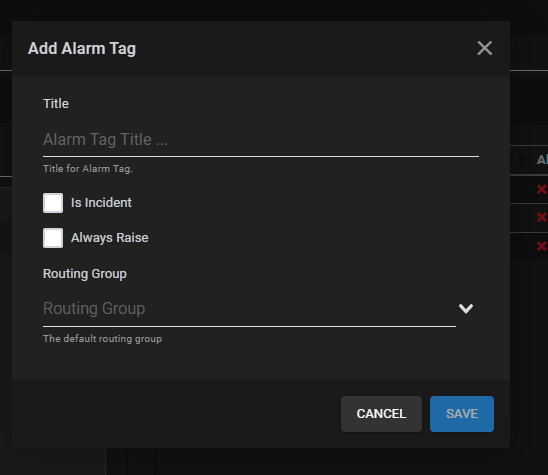 To add a tag to an alarm, navigate to Setup Alarms. Find the alarm you want tto add a tag to and click

to edit the alarm and add the tag.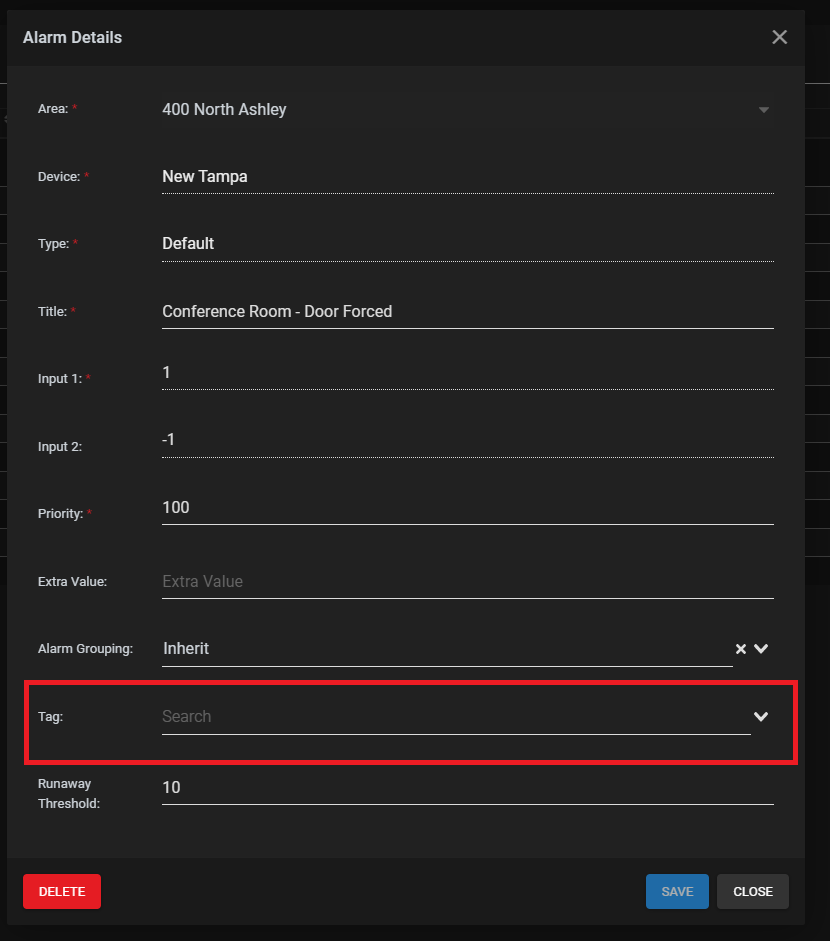 Below is an example of alarms separated by tag. The top alarm is the alarm we assigned the "First Floor" flag to and you can see it has the tag as part of the Event title. The second alarm is the remaining alarm from same site.