Required Feature Flag: Alarms / MediaMatrix / Clear
To be able to clear all cameras in the media matrix the "Alarms/MediaMatrix/Clear" Feature needs to be enabled. This is controlled by your SureView System Administrator as may be dependent on your individual license.
Usage
The Clear Media Matrix feature adds a button to the media matrix view that allows an operator to clear all of the video feeds that are currently open in the media matrix view.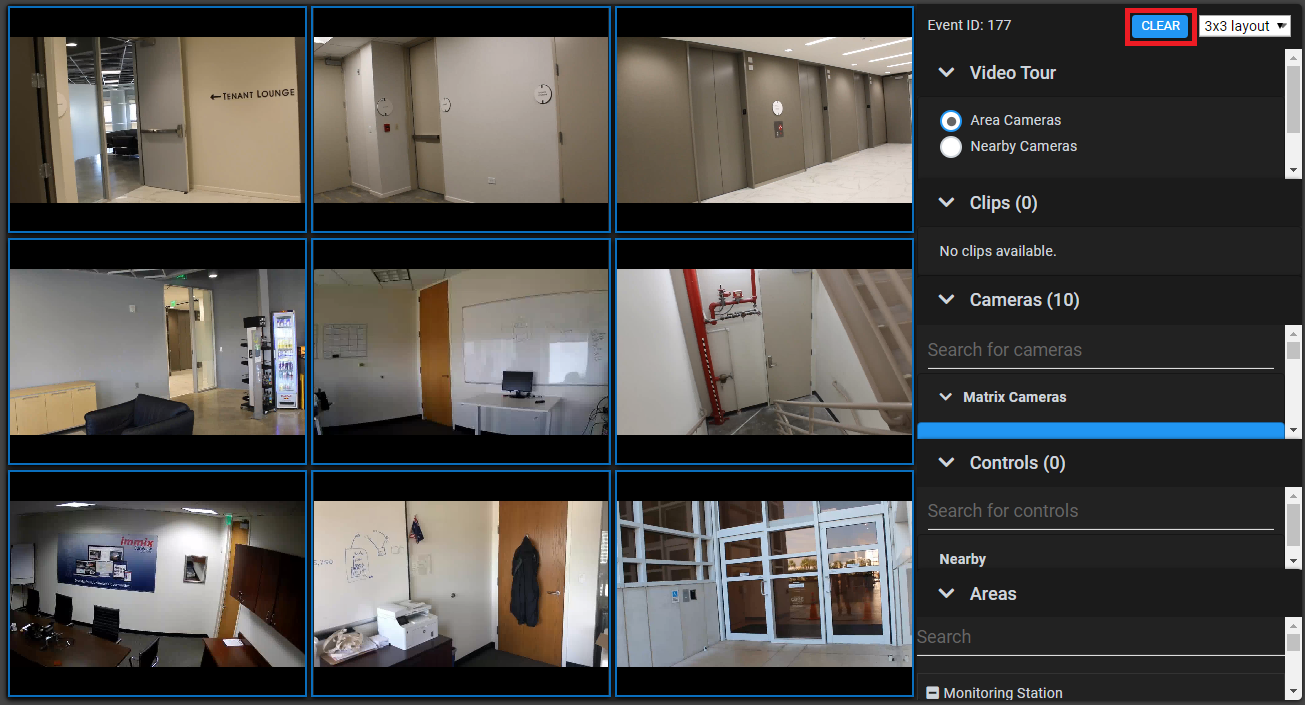 After clicking the button all of the video feeds are closed, allowing the operator to select the cameras that they wish to see.