The Media Matrix screen has a lot of functionality so the documentation has been split into multiple pages to make it easier to navigate. Please make use of the Support Portal Side bar (or links within this page) to view all of the Media Matrix support pages.
Media Matrix Summary
Required Feature Flag: Alarms / MediaMatrix
The media matrix is how you will interact with the cameras on site. It is opens upon viewing an alarm or starting a manual tour and the cells automatically populate with the most relevant cameras and alarm clips (Based on alarm associations and camera location mapping) .
If the window is closed you can re-open it by hitting CTRL+M while on the main Site Monitor/Event windows.
SureView recommends you keep the Media Matrix open on a second screen while processing events.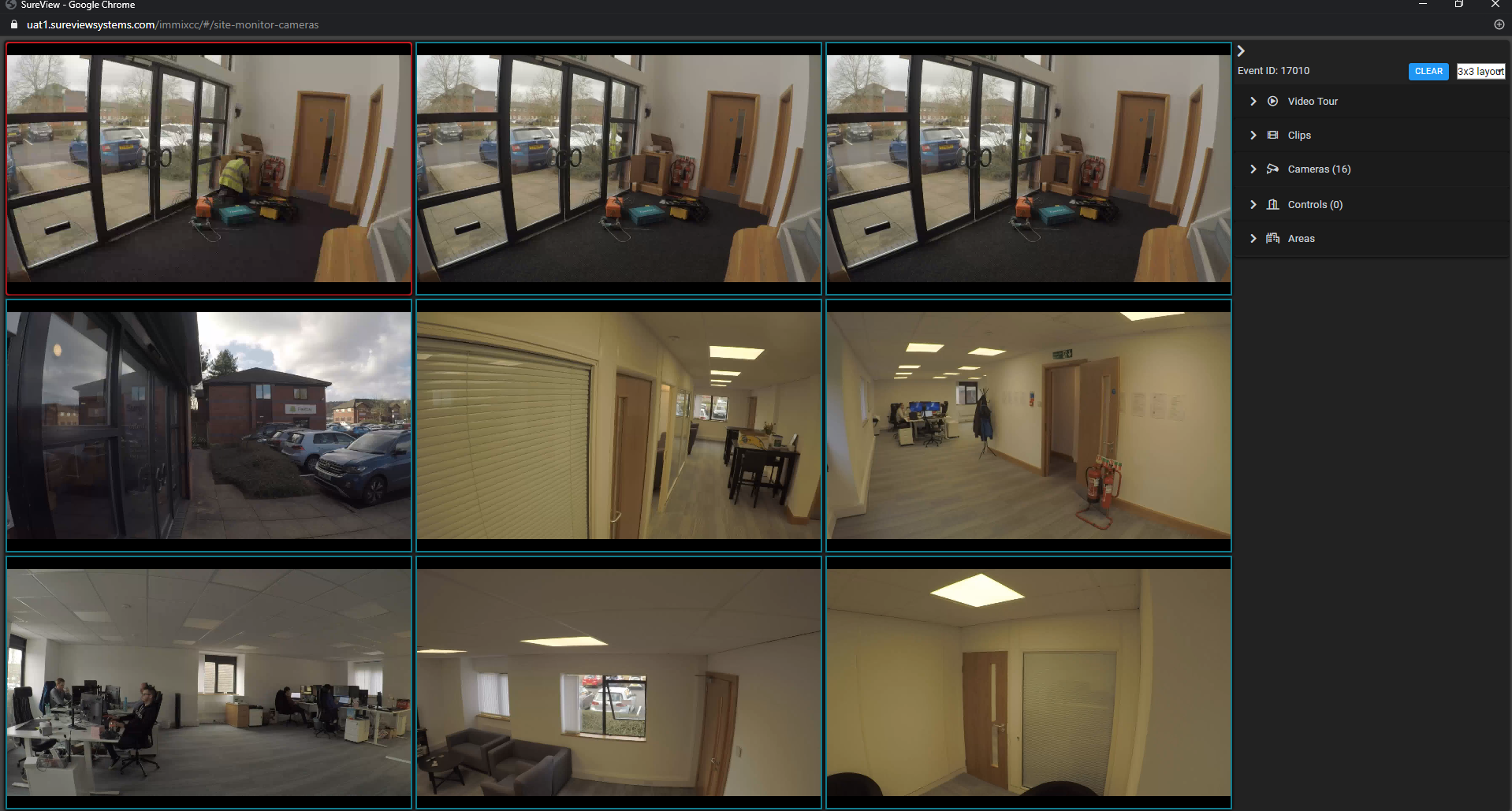 Cameras will have a different colour border surrounding each cell depending on their status:
Blue - The camera is streaming live video
Red - The camera is showing a

pre-recorded alarm clip

Green - The camera is streaming playback video (archived footage from the device)
You can populate the Media Matrix using the Alarm Map on the Alarm Processing (Site Monitor) screen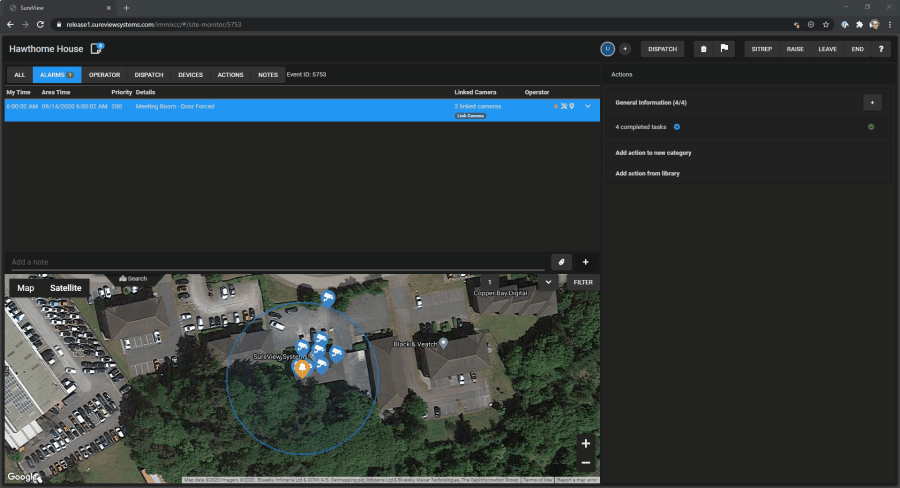 If you have a larger screen and wish to display more camera feeds, you can change the layout of the media matrix by clicking the layout dropdown menu in the upper right of the screen or clear the screen entirely with the Clear Cells feature
Note: The event ID (unique reference code for the event) is also displayed here. This ID can be used when searching for past events in the Event Search screen

Side Bar Menu
The menu on the right hand side allows you to control the media matrix.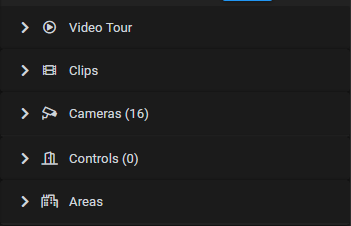 You can hide the Sidebar by clicking cross button:

(top right) or show it again by clicking arrow


Required Feature Flag: Alarms / MediaMatrix / HideMenu