Overview
Mobile Live Cameras is intended to be used by anyone with permission to access the live feed of cameras. It allows the user to be able to select cameras in areas, click to watch them, and optionally favorite them by clicking on the 'star' icon.
Deployment
You will need at least the following:
Database package 1.2.1.34
Data Service MobileGuard Shard package 1.0.7.10
Web 1.2.1.66
In SureView, in the Feature Setup menu, choose Mobile and then Mobile Live and save your changes. Mobile Live will now be enabled. Any logged in users will need to logout and log back in again for the change to take effect.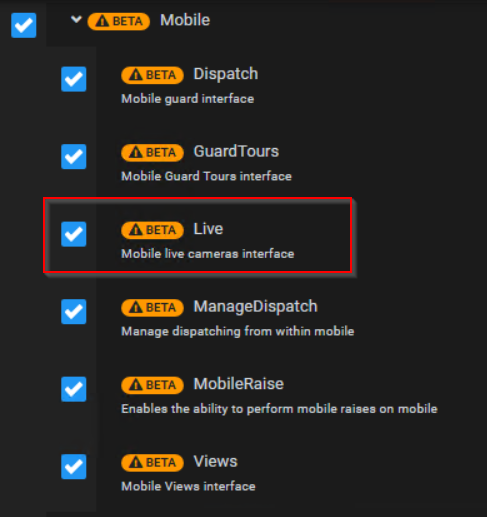 📱 Mobile Interface
Select the 'Live Cameras' from the mobile menu to switch to that mode.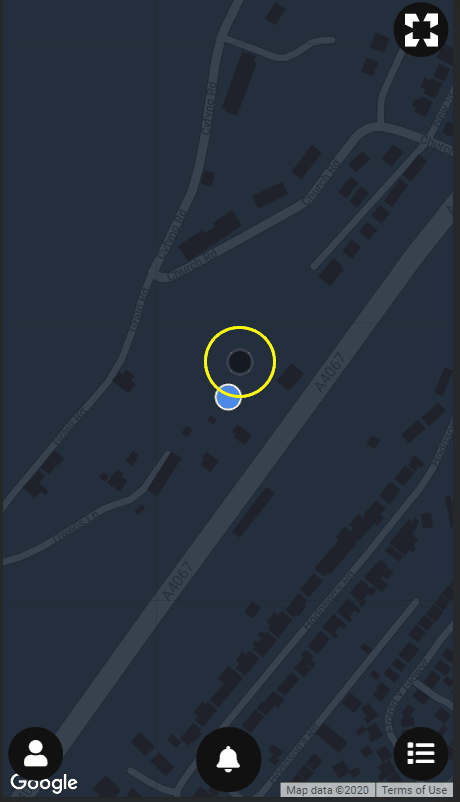 🎦 Selecting a camera
To select a camera, click the right side bar menu to open the side bar. From there, find the desired camera by either navigating to the area, or searching for the camera by name.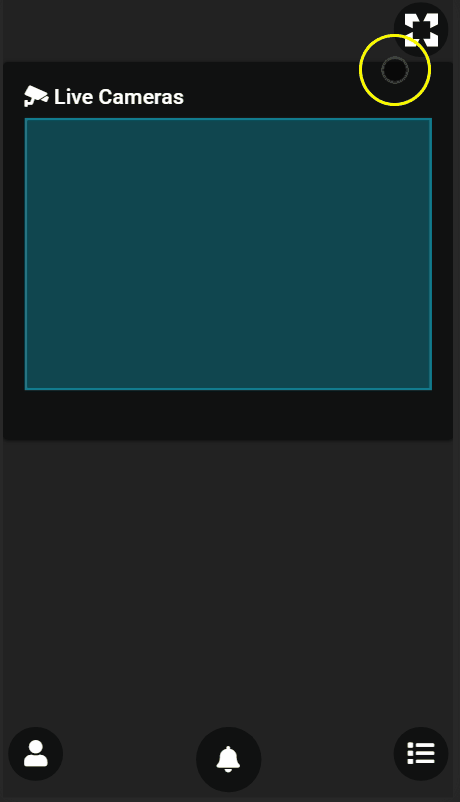 ⭐ Favourite a camera
To save a camera for quick access, select the camera, and tap on the empty-star icon to add it to your list of starred cameras.
The list of starred cameras appears underneath the camera player. Tapping on one will start that camera in the player.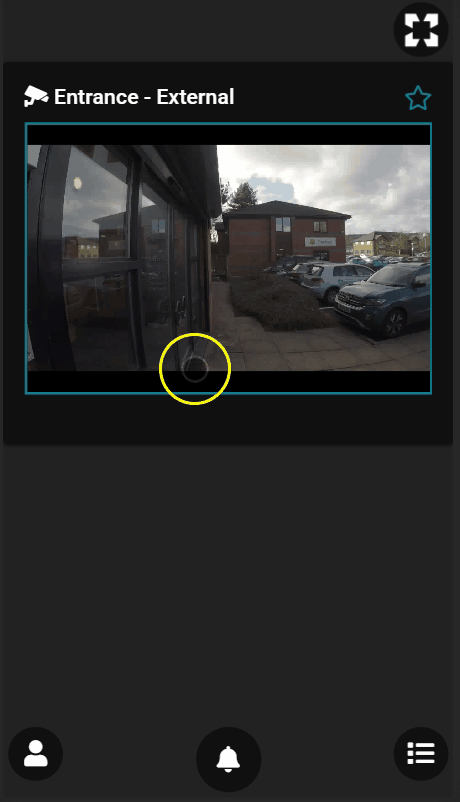 To un-star a camera, just click on the full-star icon and it will be removed from the list.