The Response Screen is shown when processing an event.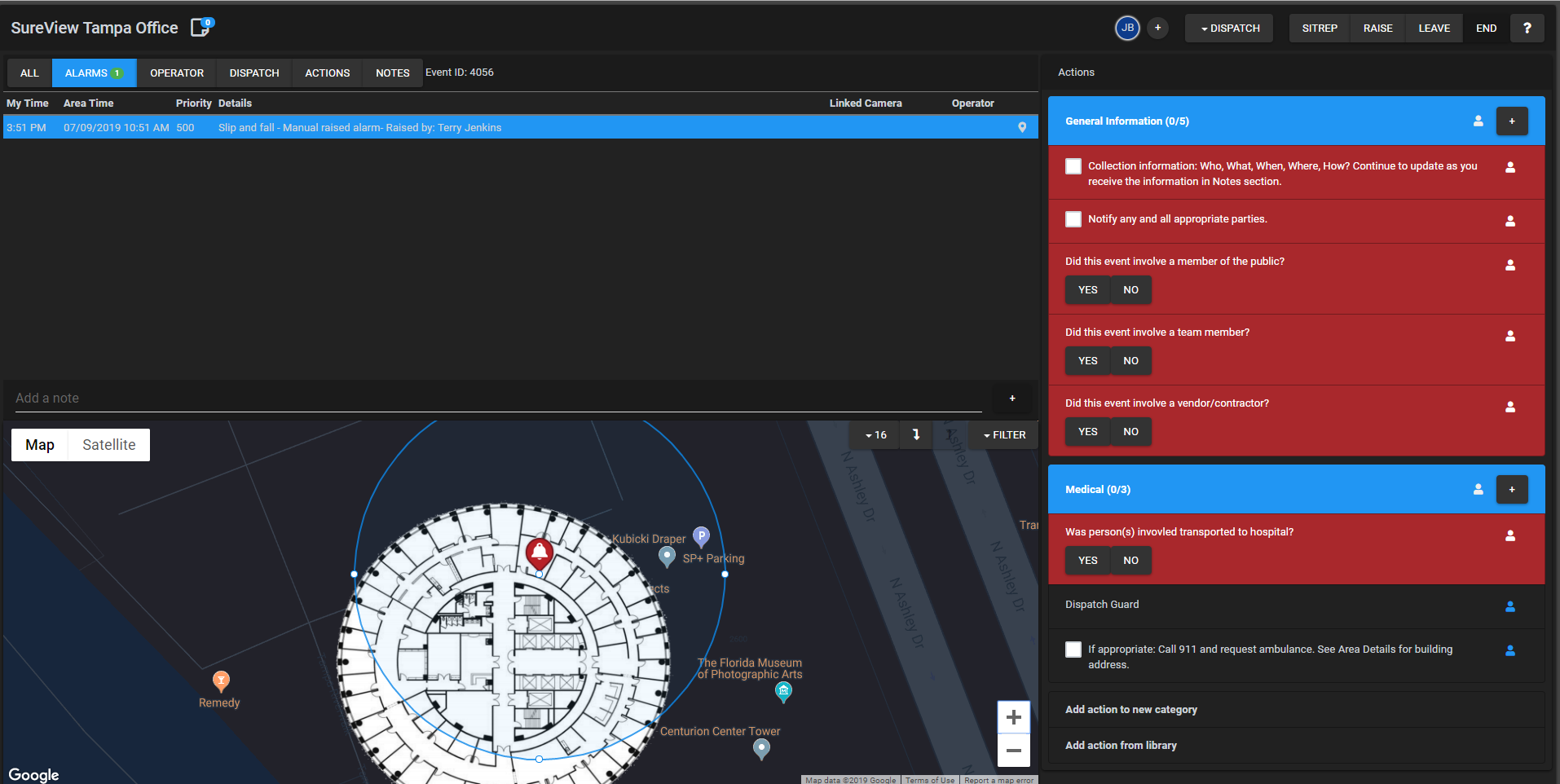 The screen is broken down into three main sections; Audit, Map and Actions.
The bar at the top shows the area name and area notes (if there are any) on the left. On the right, it shows the event sharing, dispatch, situation report, raise, leave and end.
The section above the map show the audit trail which tracks all information of the event. The view can be filtered to show everything or only Alarms, Operator actions, dispach notifications, Action interactions and notes that have been entered as part of the event. **This differs from Area Notes.
The bottom section displays a map, this gives an operator greater situational awarreness and shows the location of any plotted cameras and alarm points along with any blueprints/plans added to the Area. The map can be changed between a road map and satillite using the buttons at the top left of the map area. The top right buttons allow you to select the layer you want to see, move down or up a layer and filter the map show any combination of Cameras, Audio, Relays, Alarm points, Output devices and Geofence Areas.
The right side of the screen is dedicated to actions and action plans. More information of Actions and action plans can be found here.